Come and join us on our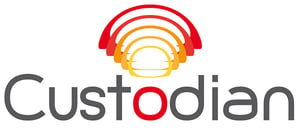 BREAKFAST
All the members of the Custodian project are kindly inviting you to join us.
WEDNESDAY, JUNE 26, 2019 from 9:00 to 9:45
Cailabs' booth #B3.423
at Laser World of Photonics, Munich
This breakfast will be a great opportunity to discover what the Custodian project is all about and discuss about how it will improve manufacturing yield and quality for Laser Beam Welding and Selective Laser Melting processes.
You will also get the chance to meet with the different members of the consortium.
Consortium members: Aimen, Precitec, NIT, Cailabs, Aidimme, Magneti Marelli, TU Wien, Politecnico Milano, GFM and Secpho
Please fill out the form below to register for the breakfast:
This project has received funding from the European Union's Horizon 2020 research and innovation programme under grant agreement nº 825103.
CUSTODIAN project is an initiative of the Photonics Public Private Partnership.

The dissemination of results herein reflects only the author's view and the European Commission is not responsible for any use that may be made of the information it contains.
© COPYRIGHT 2018 The CUSTODIAN Consortium. All rights reserved.